Our Mission
Select Agency is a family-owned business that has provided insurance to thousands of businesses for more than 25 years. Select's size is an asset, because the company can better manage accounts, enhance response time, and provide clients with direct access to the people they've come to know.

While Select provides the attention of a small company, its team is licensed to provide coverage in most U.S. states, coast-to-coast. Select provides coverage for thousands of domestic customers, and the company is a licensed agent for many "A" rated carriers.
Why Select Agency?
The owners of Select, Phillis MacDonald, and her son, Frank MacDonald, have maintained a policy that stipulates that customers receive personal attention and policies that provide coverage for their unique risks. The representatives of Select interview their customers before developing insurance plans because, as the MacDonalds say, "Not every carrier is right for every customer."
About the Proprietors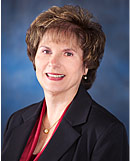 Phillis MacDonald
President & Co-Principal of Select, has worked in the insurance industry for over 25 years. In her long tenure, Phillis has established herself as one of the largest and most respected pest control insurance specialists in the region. As a broker, Phillis recognizes the risks and exposures of pest control operators, particularly since she, herself, has held a pesticide applicator's license for over 30 years. In addressing these risks Phillis has worked with underwriters and senior management of pest control programs throughout the country in an effort to guarantee that the coverages Select sells are among the best available.

914-337-2098

pm@selectagency.com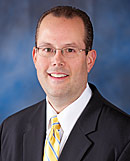 Frank MacDonald
Senior Vice President & Co-Principal of Select, worked as an underwriter for an international insurance company as well as a risk manager for an international bank prior to his position at Select. His strong background guaranteed that Frank would be a value added member of the Select Insurance team. Growing up as the son of an owner-operator pest management professional, Frank is quite familiar with the pest control industry. In fact, it was his service as a pest control technician that afforded him both a Bachelors and Masters of Business Administration. Frank spends much of his time traveling to pest control events in many of the states Select serves.

914-337-2161

frank@selectagency.com